Graduation Day
Students like you have been graduating at UBC since 1916. It is a point of pride for the university to mark the day with a ceremony that speaks to the significant accomplishment students have achieved in their lives and the important contribution they have made to the university as a whole.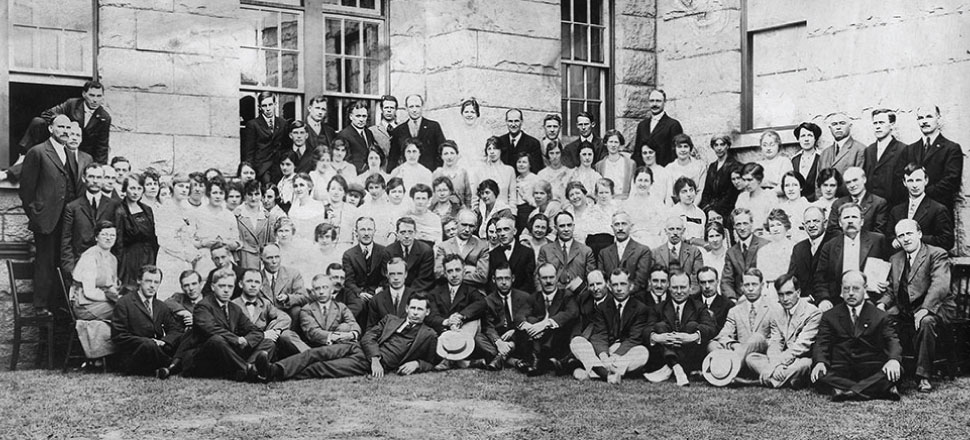 You have arrived! Enjoy your graduation day.
Find information on the ceremonies, surrounding events on campus and the many ways you can share the joy and celebration inherent in your UBC Graduation day.
Following your graduation ceremony, the festivities continue in the central courtyard. Here you can enjoy a complimentary GradImages photo sitting, light refreshments, meet new alumni and tour your friends and family around UBC.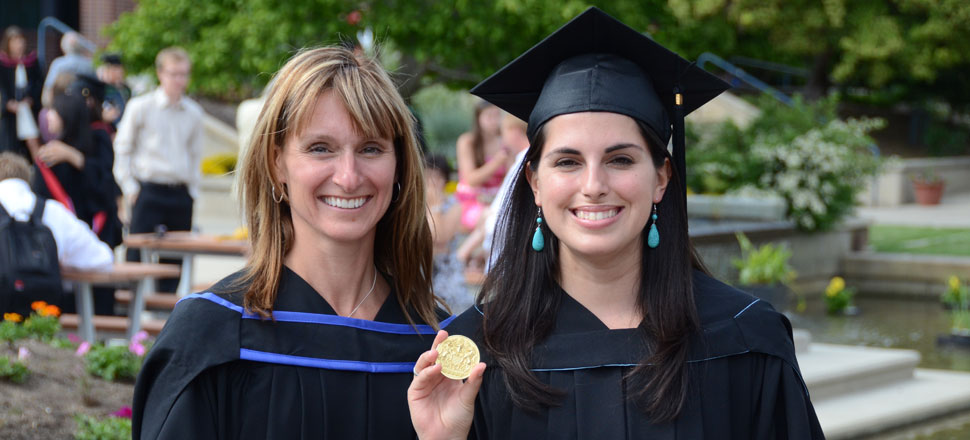 Excellence at UBC
An integral part of the graduation ceremony is the recognition of academic excellence and achievement. The Governor General's Academic Medals, the Teaching Excellence and Innovation Award and the President's Service Award for Excellence are awarded each year.
Learn more about these awards
Honorary degrees are conferred on deserving individuals for contributions such as long-standing achievement in an academic field or unparalleled commitment to community service. A collection of honorary degree recipients from 2006 to present day is available online.
Search the Honorary Degree collection
Honouring the tradition
From the 41 graduates in 1916 to the 13,000 graduates each year today, the ceremony is steeped in tradition.
Regalia colours
The hoods, gowns and hats worn by graduates are lined with colours to indicate the degree to be conferred, a tradition dating back to the Middle Ages when the first Universities were founded.
Find your academic regalia
A symbol of authority
At the start of every graduation ceremony, the Macebearer, carries the ceremonial University Mace, leads the Platform Party consisting of the Chancellor, the President and other dignitaries onto the stage.
The Mace is a symbol of the Chancellor's authority and was designed by First Nations artist Sheldon Louis of the Okanagan Indian Band in 2005.
Learn more about the Mace
10,000 handshakes
President Ono shakes the hand of every graduate that crosses the stage – that's over 10,000 students each year! This handshake signifies the transition between student and graduate.